Jerk Off W Your Pervy Step Sis (AuroraXoxo)
We are sure that many of you want to get down and dirty with sexy girls with big tits, adult chat with hot students or spy on busty women on webcams! Hey, I'm not going to judge you, bro! Just click and enjoy! One of our favorite features is its private messaging client. I have not seen private chat so seamlessly integrated to any other camming website. What's more, the models pretty consistently will go out of their ways to message you privately.
I'd fuck her

(anonymous)
Even if she was my real sister, I'd be fucking her.
9 months ago
Big_Bone

(anonymous)
so fuckin hot, love her tits I masturbate watching her too watching her gets me so wet. Would love to rub my pussy against hers. Bet she taste delicious too
11 months ago
AJ

(anonymous)
I absolutely LOVE her huge suckable tits and large sexy areolas. If she was my "step-sis", I'd happily pump her full of my hot cum every chance I could! She has such a wonderfully suckable & fuckable au-natural body. Mmmm... I'm rock hard just watching her masturbate her sweet pussy.
11 months ago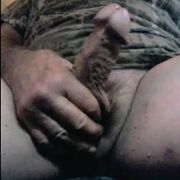 oldawg69
I would love to masturbate with her and filming her in my birthday suit my cock that would be hard all the time with her. I luv watching her masturbating especially when she cums. Does anyone know where I can find all her masturbating videos???
11 months ago